Digitalisation has brought many breakthroughs in business, careers, and personal lives. Creating a great resume might be all you need to sell your skills, education, and experience. However, utilising a standard online portfolio can help to display your creativity and accomplishments. With an online portfolio, the hiring manager can appreciate your talents and assess past projects. Let's help you analyse the advantages of both methods.
What are the Merits of a Great Resume?
Generally, a curriculum vitae (resumes) helps to assess applicants. In the past, recruitment agency offices had piles of job application letters and resumes. However, the digital age has brought more innovation in resume writing services. These are some advantages of using a well-written resume for the job search process.
Cost-Effectiveness
A simple resume can help your job search instead of investing time, and money to develop a website for an online portfolio. While describing your accomplishments or qualifications; you'll need to be concise. Smart employers or hiring managers often search for your role in completed projects. It gives the impression that the job seeker might be a dependable go-to person, with hands-on experience.
Interview Preparation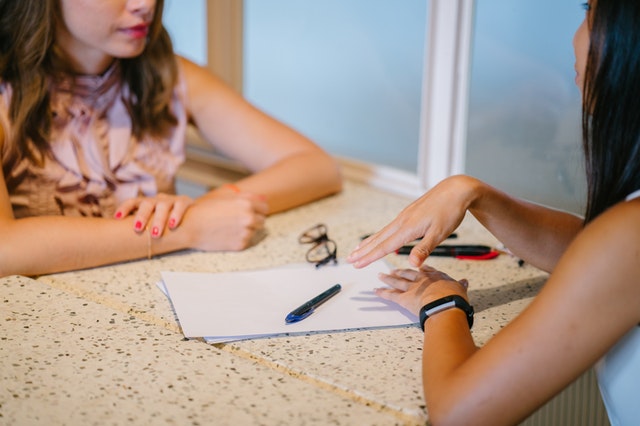 While the feature of showcasing your talents is not possible with resumes, you can summarise relevant experiences and skills with it, such as if you have completed any corporate management programs. Smart job seekers are creating portfolio resumes. This technique works by incorporating images of business projects with regular resume information. Also, a creative resume prepares the applicant for an interview with potential employers. It serves as a guide for questioning and necessary interview processes. Usually, a well-written resume must be proofread and 'straight to the point.' 
Easy To Update
Standard paper resumes are still relevant in today's employment industry. Updating resumes with new skills, and achievements are an ideal way of selling your suitability for the job. Also, an impressive online resume with a website URL or Google document link allows employers to access other relevant information. Before a job search; both hard and soft copies of resumes should be organised and updated regularly.
What are the Merits of an Online Portfolio?
The visibility of your talent increases with an online portfolio, and it creates a lasting impression. When employers are impressed with the quality of a jobseeker's resume, they could check their online footprint too. However, the website link for the online portfolio should be included on the resume vividly. These are some benefits of having a rich online presence.
Showcase the Online Portfolio on Different Platforms
Generally, online presentations can be done professionally by using a range of website resources. Build a website and integrate a CMS (content management system) like WordPress or Wix. They can help to display your work samples with short descriptions. A user-friendly website can help to build your professional portfolio. Alternatively, you can choose from a range of platforms to host your online footprint.
Online Portfolios Give Flexibility
Unlike traditional resumes, an online portfolio allows the owner to share the URL with anyone. There is the flexibility of adding content like certifications, transcripts, digital files, and text to the online portfolio. This could include any new training, such as completing a leadership development program. A website is a creative design that's responsive with the click of a button. So, you can update on-the-go; regardless of your location.
Improves Visibility
With an online portfolio, the job applicant or project bidder can enjoy high levels of visibility. Don't forget the objective of an online resume is to sell your competence with samples of previous milestones. Since a website supports the online presence of your portfolio, it allows for applicants to attract their audience (potential employers), and trigger a connection emotionally.