Industrial design, like other industries, have learned to change, adapt and evolve over the course of time. However, many of our favorites design styles are still present and still very much attractive, the design style themselves are currently evolving to reflect trends from the present time. An example of current trends are Eco-Friendly designs, energy-saving designs, and technology inspired designs enhanced to embrace current scientific advancements of the 21st century.
Most of these changes are evident in Kitchen Designs – which is where you can find Eco-Friendly designs most of the time. Designs in the bathroom have also seen energy saving technology – along with many useful and necessary elements found in all rooms of the house, such as in lighting and basic overall construction.
Standards for design are always constantly changing and is enhanced with aesthetics appearing in all it's aspects, this includes appliances hardware, flooring, counter surfaces, and the overall construction in general. This means that you have to look under the beauty of it all to see it's inspiration, a whole new world in art and science of interior design.
Cabinetry Upgrades
Cabinetry has always been part of an interior decorators design, today's shelving is being innovated in a manner that would allow it to be more organized and integrated– not only within the kitchen area, but all throughout the house. "Touch Activated" cabinets are becoming ridiculously popular. Lights are installed inside cabinets for easy navigation and organization. Going eco-friendly in the kitchen is becoming popular as well, with slide-out trash and recycling bins present in most homes today.
Water Saving Features
Lately, water saving toilets and showers have been a 'thing'. They have been offered in the market for quite some time now. Unfortunately. There have been less demand lately due to the Eco-Friendly ones getting more attention. Bidets have been trending lately because environmentalists like to promote their paper saving features, as well as the advantage of technological advancements in filtration, drains shower heads and many other features that regulate the purity and flow of water.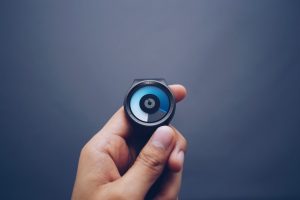 Tech-Savvy Hardware
Touch screen LEDs are seen in many household items like smart toilets- where a simple touch can help your feet get warmed, turns on the music player, seat height adjustments and lighting to help you see well. It also has the ability to memorize a person's preferences while using the bathtub, which is very convenient, not only that, it offers a better bacteria filtration, and provides more comfort without increasing your water bill.
Outdoor entertainment
Everybody loves a good barbecue, and with the latest technology, you can make your barbecue sessions much easier. New gourmet grills offer hybrid fire tech that allows you to mix wood, charcoal and gas at the same time. Patio and Porch designs have improved as well, as makers try to make your experience even better by providing beautiful and eco outdoor furniture-friendly means to extend your kitchen.
Hands Free Faucets
The most common in commercial interior design are touchless, faucet systems that are affordable and desirable for every day living. Keeping the faucet clean with less bacteria is a good reason to buy a touchless system, although, it is also important to control the flow of water as well.
Lighting Fixtures
Energy saving lighting has been really popular lately, but it has never been more common as it is in today's homes. LED technology enables users easy touch screen operation of your lighting. Taking it a step beyond, lighting isn't just used for cabinets and overhead fixtures, it can now be installed in hardware and fixtures, such as tissue holders, towel racks, toilet seats and door handles, and just about anything that you can use to navigate your home while offering a cost effective solution.
The iPod Era
Electronics are now so advanced that you can install integrated docking stations for your Apple product anywhere in your home. Wireless technology is now available to be used everywhere, from your computer, to your television, to the LED panels, that control almost all aspects of your home- with more advancements in technology being added every year. Interior styling services are having to adapt to incorporating such technologies are they are fast becoming a regular part of the modern home.
We don't know what's in store for us in the near future, but one thing is for sure, Interior design will continue advancing technologically and ecologically. By consulting with your professional interior designer you will get the most out of your home with all the latest technology has to offer. The Design Industry will continue to evolve not only towards better style and beautiful aesthetics, but towards advancements that will make your life easier, more cost efficient, greener and more comfortable, while delivering the best of what Interior Design can offer.